Ostend Film Festival announces first titles and Koen De Bouw puts mental health centre stage as Master of the fourteenth edition
An impressive international selection, including the Golden Lion of Venice and the winner of the Grand Prix in Cannes, and a collection of Flemish (co)productions provide Ostend with an extremely strong programme for the first winter edition from 21 until 29 January 2022. Moreover, Koen De Bouw can finally take on his Mastership of the Ostend Film Festival (FFO). As befits an FFO Master, De Bouw was given control over his own film route. He baptized his eclectic Master selection 'Going Mental' and wants to draw attention to the importance of mental health.
December 1, 2021

First Titles Revealed
Finally, Ostend is getting ready for the first winter edition of the Ostend Film Festival. The first titles for the 14th edition of FFO once again promise a varied programme where audience and film professionals can meet each other again.
Peter Craeymeersch, Artistic Director FFO:
"We are looking forward to experiencing and celebrating cinema together again and to welcome the public and the (Flemish) film industry in Ostend for the first winter edition. In 2022, we will finally be able to present our new competitions COOP!, in which we focus on Belgian and Dutch co-productions, and SOON!, with which we want to put young talent, who made a first or second feature film, in the spotlight. With our first titles, we lift a corner of the veil on a promising and varied programme of debut features, premieres of new Flemish films, and new work by renowned international directors. Of course, we are aware of the current covid measures and with our whole team we will do everything we can to welcome everyone safely to our film festival. We have chosen to hold the festival because we realise that a collective cultural experience is important and necessary, not only for relaxation or distraction, but also to counteract social isolation. Moreover, we want to support the film industry, which has already been hit hard in recent months."
The first titles of the Ostend Film Festival are immediately a treat for the eyes. After all, these films are part of the LOOK! competition, in which visually outstanding stories are selected. In One Second, Zhang Yimou pays a nostalgic tribute to cinema with the moving tale of a man desperately searching for a particular movie reel. L'Événement by Audrey Diwan, an abortion drama based on the book of the same name by Annie Ernaux, was awarded the Golden Lion at the Venice film festival. In Eva Husson's lucious costume drama Mothering Sunday, Colin Firth, Olivia Colman, Josh O'Connor and revelation Odessa Young deliver standout performances. 
FFO also reveals the first titles from the brand new COOP! and SOON! competitions. For COOP!, the competition in which Belgian and Dutch co-productions are awarded, this is Rien à foutre, a Belgian-French comedy with Adèle Exarchopoulos. In the SOON! competition, where debut films and second features are honoured, the first title is the North Macedonian Oscar entry Sisterhood, an intriguing film by Dina Duma about a toxic friendship.
You can also drop by Ostend for some high-profile avant-premières, such as the Spanish Oscar entry The Good Boss with Javier Bardem as a charming but sneaky employer and the Finnish Oscar entry Compartment N°6 by Juho Kuosmanen, in which two complete strangers share a train compartment. Or the ambitious and anarchic biopic Miss Marx, about the tumultuous life of the youngest daughter of the German thinker. The composer Ennio Morricone, who died in 2020, is celebrated with the documentary Ennio: The Maestro.
With Bovary, FFO is bringing theatre to the big screen. KVS director Michael De Cock and stage director Carme Portaceli made a theatre version of Gustave Flaubert's famous book last year. Unfortunately, it could not be performed due to the pandemic. Film director Jaco Van Dormael, known from Toto le héro and Le tout nouveau testament, took up the challenge and turned it into a beautiful film, with Maaike Neuville as Madame Bovary.
Since its first edition in 2007, FFO has also paid tribute to television series. It is with great enthusiasm that FFO premieres the new series by Tom Lenaerts and Paul Baeten Gronda, the duo behind Over water, in Ostend. The psychological thriller series Twee zomers can count on a Flemish star cast headed by none other than FFO Master Koen De Bouw.
Master Koen De Bouw has picked the theme 'Going Mental'
This year, Koen De Bouw already hosted the FFO Nights, but in January the real work starts. De Bouw has made mental health the main theme, because now, more than ever, this subject needs all the attention it can get.
Koen De Bouw, Master Ostend Film Festival 2022:
"I have called the theme that determines my film selection 'Going Mental'. 'Going Mental' can refer to losing yourself completely in your passion, giving yourself completely. That can be a beautiful thing, but it is also important to take care of ourselves. During the period that we are all going through, you cannot ignore the importance of mental health. With this theme, I would like to highlight both sides."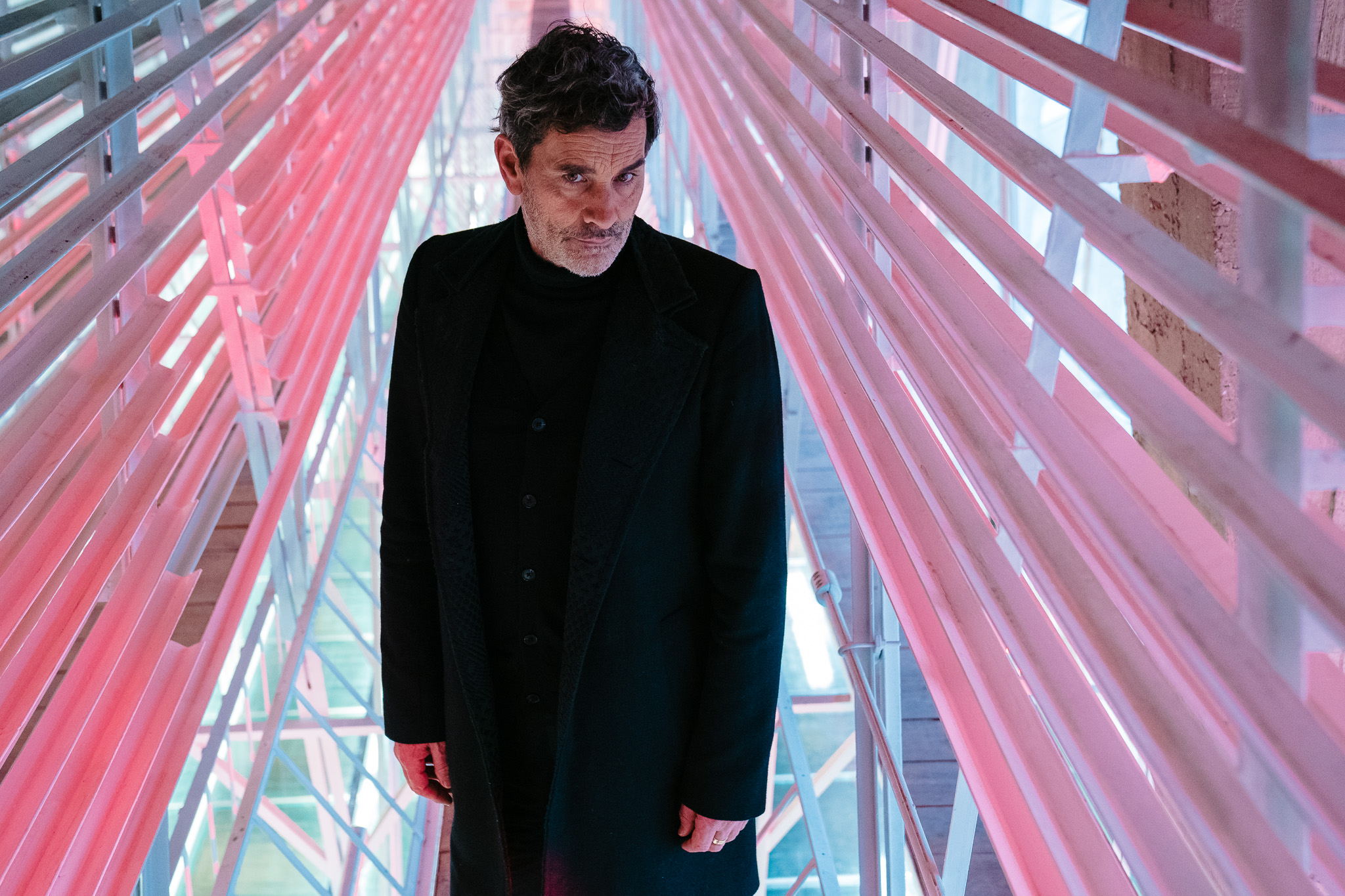 Koen De Bouw has collected some theatrical, poetic but above all comforting and healing cinema. His selection spans several decades and includes classics such as Una giornata particolare (1977) and Der Himmel über Berlin (1987), but also more recent masterpieces such as Beautiful Boy (2018) by our very own Felix van Groeningen.
"I took the opportunity to include some of my personal favourites in the programme: films that have partly shaped me and that I would like to see on the big screen again. Some films which I have not yet seen myself, but which I am looking forward to seeing very much, also made it into the selection. I have been working very hard in recent years and one of the consequences is of course that there is little time left for an evening of cinema. The third part of my selection consists of films in which mental health is very important, although I think that this theme is woven into every good film."
Overview
LOOK! competition
COOP! competition
SOON! competition
Avant-premières
Masterselectie
Special Screening
What about Covid-19?
In close consultation with the festival locations, FFO will draw up a corona policy that will guarantee a safe festival visit. Changing government measures will be closely monitored, applied and adjusted where necessary.
FFO 2022: a festival in the heart of Ostend
From 21 until 29 January, visitors can not only enjoy the offer of avant-premières in Kinepolis Ostend and the galas in Kursaal Ostend, because CC De Grote Post was also added as a permanent festival location. Traditionally, we close the festival week festively with the presentation of the Ensors, the Flemish film and television awards, on Saturday 29 January 2022. The new generation of content creators will also be honoured on Friday 28 January during the Jamies award ceremony.
The full programme will be announced on 21 December 2021.
Real film lovers can buy a festival pass at a very democratic rate from 1 December. Until 1 January 2022, there is an early bird offer and you can buy the pass for 30 euros. From 1 January onwards, the price for a festival pass will be 39 euros. People under the age of 26 pay 20 euros
#FFO #FFO22 @filmfestivaloostende
Follow Ostend Film Festival on Instagram - Facebook - Twitter - YouTube - TikTok
---
De eerste beelden van FFO22 (Koen de Bouw, affiche, eerste titels, masterselectie, logo FFO22) zijn hier te vinden.