Filmfestival Oostende announces winners of international LOOK! and Taste of Europe competitions!
Journey to a Mother's Room wins Taste Of Europe competition – The invisible life of Eurídice Gusmão wins Best Film in LOOK! competition – special mention for Parasite and Nuestras Madres.
September 12, 2019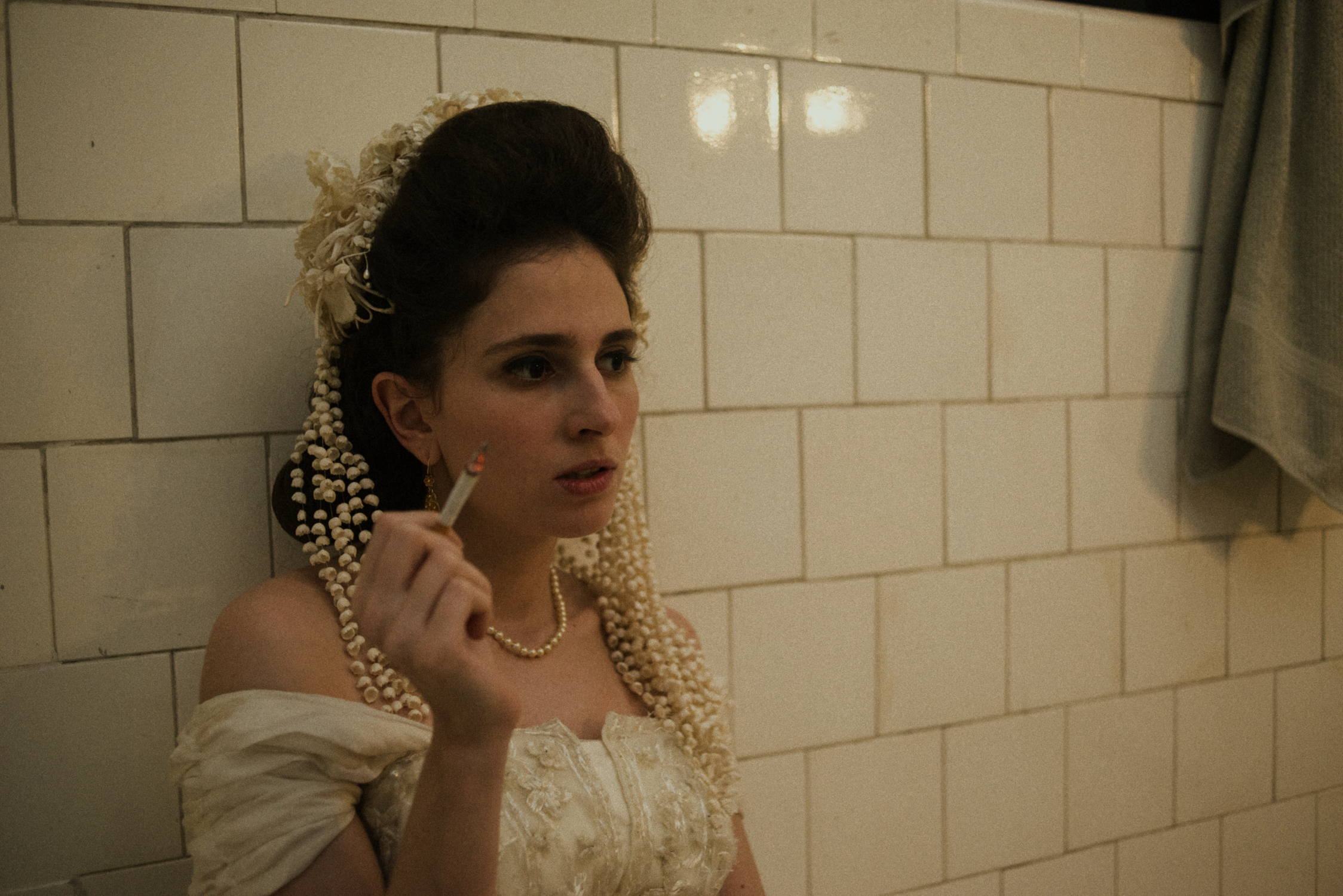 This evening Filmfestival Oostende announced the winners of the international competitions. The LOOK!-award for Best Film went to The invisible life of Eurídice Gusmão by Karim Aïnouz. Parasite was awarded Best Production Design. Nuestras Madres scored Best Camera/DOP. Journey To A Mother's Room by young female director Celia Rico Clavellino won the Taste of Europe competition.
The LOOK! Competition is unique in Europe. It praises esthetic cinematic qualities and the visual appeal of the film. The international jury included German actor-director Dietrich Brüggeman, Austrian DOP Astrid Heubrandter, British Art Director Sarah Horton, Slovenian cinematographer Marko Brdar and Belgian DOP Juliette Van Dormael. Wim Vandekeybus took on the role as jury president. They were asked to judge seven visually mind-blowing films.
The jury unanimously awarded The invisible life of Eurídice Gusmão by director Karim Aïnouz with the LOOK! award for Best Film:
"The word 'best' should be put into perspective. They were all great films. However, in The invisible life of Eurídice Gusmão the cinematography and production design morphed effortlessly with the story, which extended throughout half a century in Rio de Janeiro. The film felt more like an impressionistic painting in which the inner world of two sisters came to life on film. French DOP Hélène Louvart and Brazilian production designer Rodrigo Martirena take you from the fifties all the way to 2018. Ainouz Karim created a masterpiece, in which unconventional emotions gradually involve you to partake and leave you with living personalities. Enchanting!
The LOOK! competition also awards Best DOP and Best Production Design. Parasite by South-Korean director Bong Joon-ho and art director Ha-Jun Lee won Best Production Design.
The jury announced:
"The jump in art design between the classes (high-low) is almost biblical. A true gem of insanity and believability with bold choices of humor and complete honesty."
Best DOP went to the Belgian Oscar entry Nuestras Madres by Cézar Diaz:
"Nuestras Madres has enchanted us with its modest but very humble magic in the cinematography of Virginie Surdej. Nothing too fancy but very elegant and almost reluctantly truthful. Honestly!"
The Taste of Europe competition focuses on successful European movies that never make it to the Belgian cinemas. The jury, consisting of a broad selection of film fans, unanimously chose Journey To A Mother's Room, Celia Rico Clavellino's first feature film.
Jury president and Flemish director Frederike Migom:
"With limited elements, the film manages to make a big difference. The psychology of the characters is incredibly subtle and just about right. It is performed well and the structure has been carefully worked out."
Filmfestival Oostende proved again that the two international competitions provide the perfect platform to highlight Flemish/European co-productions and offer a great display for Belgian film professionals who are present both nationally and internationally.